Vacate and inspect sewer lines with industry leading Vactor Manufacturing® sewer cleaning equipment available at Maryland Industrial Trucks. As sewer systems age, the risk increases for blockage, deterioration and even collapse. That's exactly why we carry proven equipment from Vactor Manufacturing®. The company has been designing and manufacturing leading equipment for over 50 years to clean and maintain sewer lines, storm sewers and catch basins for many communities that rely on them for clean water. At Maryland Industrial Trucks, we carry combination sewer cleaners, jetters and excavating equipment.
Combination Sewer Cleaners
Vactor Manufacturing® produces two models of the 2100 Plus combination sewer cleaners. The Vactor 2100 Plus PD (positive displacement blower unit) and the Vactor 2100 Plus Fan (Centrifugal Compressor unit) available in numerous-sized debris tanks from 3 to 15 cubic yards and water capacities from 500 to 1,500 gallons. The 2100 Plus combination sewer cleaners feature controlled fuel, air routing and filtration efficiency. The 2100 Plus is also equipped with "Smart Truck" features which provides the operator with proper sequencing functions in order to prevent misuse of the equipment to protect your your operator and your investment. They also feature the exclusive Vactor Jet Rodder® water pump with jackhammer action.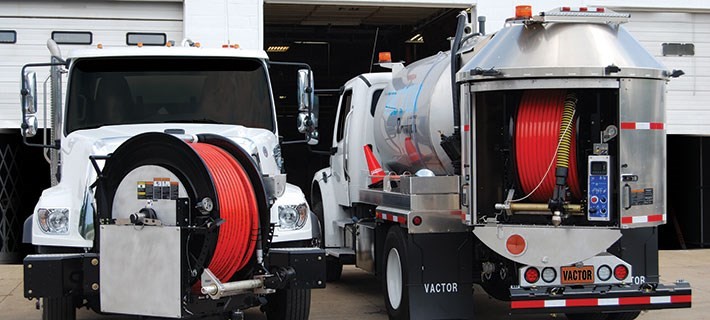 Jetters
Vactor Manufacturing® has two variations of jetters, the Ramjet truck and the Ramjet trailer which is available with skid mount. Use Vactor's Ramjet truck-mounted jetter to institute a regular line maintenance program. The jets efficiently and effectively scour sewer lines clean, break up blockages from sanitary lines and flush out debris. Hit every angle with the rotating rear hose reel to get direct alignment over any utility hole. Winter weather won't even be able to stop you! Vactor's Ramjet truck has a shroud that will winterize the system for wintertime use. The Ramjet trailer is the perfect solution for a fast and safe response to any sewer blockages and can also be used to maintain a regular preventative line.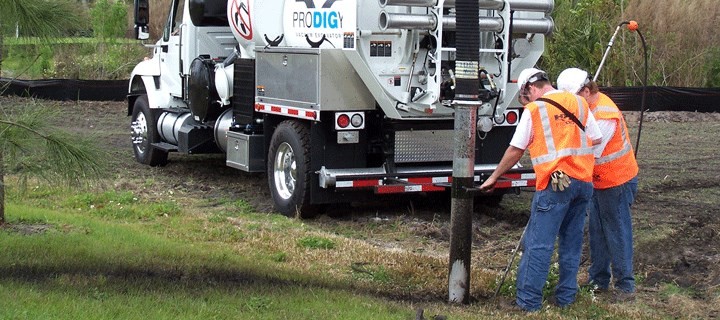 Excavators
Excavators are highly essential tools required to maintain safety on any extreme or ordinary repair and maintenance job.  Excavators are powerful machines and can tackle major excavations while also managing smaller jobs with precision. With a vacuum excavator you can repair small surfaces with lower replacement costs and less disruption to traffic as well as prevent accidents that can cost millions in damage and risk injury or death to workers or the public. Vactor has a complete line of vacuum excavators.  The HXX Vactor Prodigy, The (air-only) Vactor Paradigm, and two HXX hydro excavators. (Available in full size or mid-sized.) The vacuum excavators range from single to four rear axles, 3.5 cubic yard to 15 cubic yard debris capacity with air, water or both for digging.
All Vactor Manufacturing® cleaning equipment is built to be durable and reliable to deliver the results you need. Please contact Maryland Industrial Trucks for more information on all the available Vactor Manufacturing® product line.